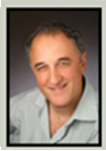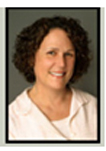 Kenneth Gorfinkle, Ph.D
Dr. Gorfinkle served as Assistant Clinical Professor of Medical Psychology from 1992 to 2017 at New York Presbyterian Hospital and The Morgan Stanley Children's Hospital. He was also associated with the Behavioral Medicine Program, Columbia University, where he participated in research, consulting and teaching in areas of diabetes care, pain management, cardiovascular health, and rehabilitation after craniofacial surgery. Dr. Gorfinkle served as consulting Psychologist for the Babies and Children's Hospital Pediatric Oncology Service from 1992 until 2001, for the Craniofacial Surgery and Rehabilitation Service from 1998 through 2008 and from 2007 through 2016 as consulting psychologist for the Naomi Berrie Diabetes Center at NY Presbyterian Hospital.
Dr. Gorfinkle received his BA in Psychology at Brandeis in 1976. After completing his graduate coursework at the New School for Social Research, Dr. Gorfinkle joined the Behavioral Medicine research group at Memorial Sloan-Kettering Cancer Center. At Memorial, his research on controlling distress in children undergoing cancer treatment culminated in his doctoral dissertation on the role of parenting style in children coping with painful medical procedures.
He is the author of Soothing Your Child's Pain: From Teething to Tummy Aches to Acute Illnesses and Injuries – How to Understand the Causes and Ease the Hurt, Contemporary Books, 1998. He has published in numerous books and peer review journals. He is a member of various scientific societies, including, New York State Psychological Association, American Psychological Association.
Doris Ullendorff, MA, MS, LCSW
Doris Ullendorff has been in practice since the late 1970's. She received her MA in psychology at the New School for Social Research and completed her Masters in Social Work at New York University. While working at St. Vincent's Hospital and later at Roosevelt-St. Luke's Hospital, she did pioneering work caring for survivors of domestic violence and rape. This included training Ob/Gyn medical and nursing staff, NYC Police officers and lay volunteers to care for the special needs of sexual assault victims in the Emergency Room.
She completed her post-graduate training at the Ackerman Institute for the Family where she further honed her skills with families, couples and individuals, adding a specialization in divorce mediation. She also taught for the Institute's summer intensive training in Family Therapy.. During the past ten years, she has added cognitive behavior therapy skills and parent training workshops to her arsenal.
Doris has a special interest in working with parents on adjusting evolving needs of children throughout development, as well as handling such challenges as toileting, separation anxiety, school refusal, learning disability and acting out.
Doris completed a Master of Science Degree in Narrative Medicine at Columbia University in 2021, affording an in-depth approach to infusing humanism in all aspects of health care.